Just like you put on makeup in the morning, you should eliminate it at night to allow your skin to breathe and restore itself. Do you realize you don't have to spend a ton of money on chemical-laden removers? Crafting your own couldn't be simpler — usually, only one component is required! With one of these easy, minimal make-up removers, you won't forget to remove your eyeliner and mascara.
Coconut oil
Coconut oil is a natural substance that penetrates quickly into the skin. Coconut oil heals the skin because of its low molecular weight and helpful fatty acids. If you have coconut oil on hand, there is practically nothing greater than removing all of your makeup. This is very beneficial for thick make-up, as well as waterproof make-up.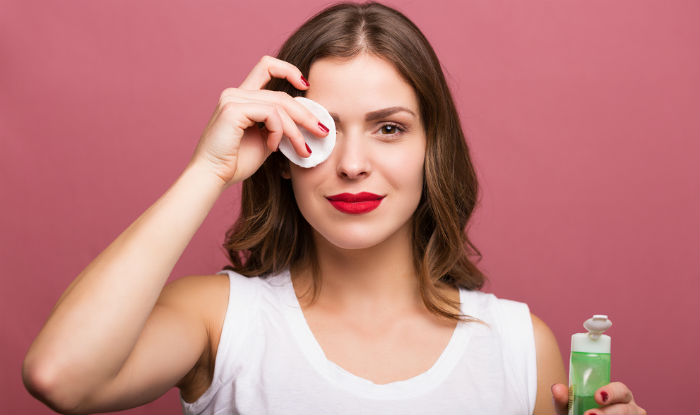 Honey and baking soda
This is yet another approach for removing stubborn eye makeup. A spoonful of honey can be mixed with one part bicarbonate of soda. Honey is well-known for its antibacterial effects, and it also helps to moisturize the skin while eliminating contaminants. Allow this combination to sit on your eyes and face for a few minutes. After that, take a cotton wipe and carefully remove the mixture, which will also help to remove makeup. Cleanse your face with lukewarm water.
Shea butter 
A cleaning balm can eliminate makeup and extra grease from your skin without clogging your pores. Warm a tiny bit of this balm, which contains shea butter, then gently rub it over your face to remove makeup.
Cucumber juice
Cucumber juice is extremely moisturizing and great at removing makeup. It is anti-inflammatory and does not cause irritation. Massage it to your face and keep it on for a few minutes. Then, add a bit more of the juice and, using a cotton pad or a linen towel, gently wipe it off, allowing your makeup to come off.
Jojoba oil
Jojoba oil may be a useful cosmetic product to include in your daily cosmetic regimen. It has moisturizing properties, is antimicrobial, aids in oil management, and can eliminate pollutants and makeup. Not to mention how delicious it smells.
Steaming 
Yes, you read that correctly. Steaming is an excellent source of natural makeup remover. Fill your sink with scorching hot (not boiling) water and bend over it for a few moments. It aids in removing any remaining makeup from your face. Many celebrities' hidden grooming weapon is steam. It unclogs your pores and eliminates all grime and dirt from your skin.