Akshay Kumar the Khiladi Kumar of Bollywood is a huge fitness addict as we all know. In Akshay's own words, "I have only one job in my life, and that is to make films."
1. Early to bed and early to rise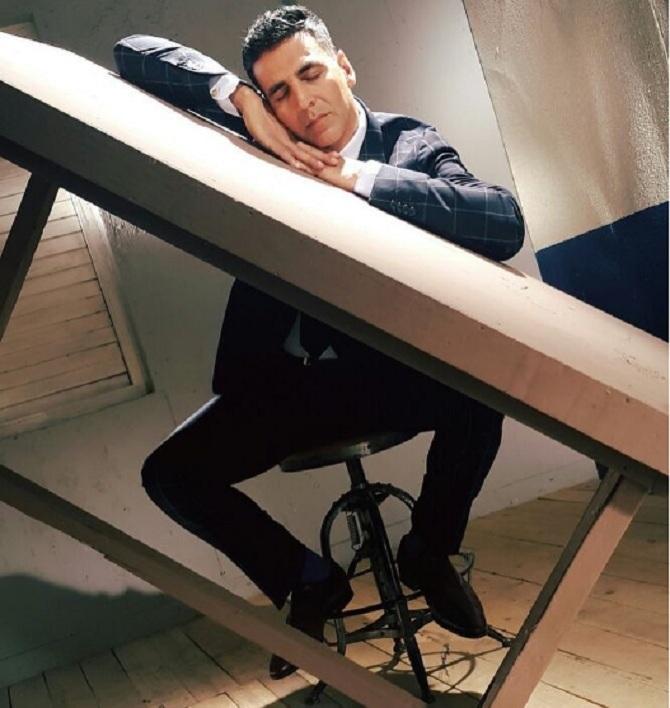 2. Everyone can find 1 hour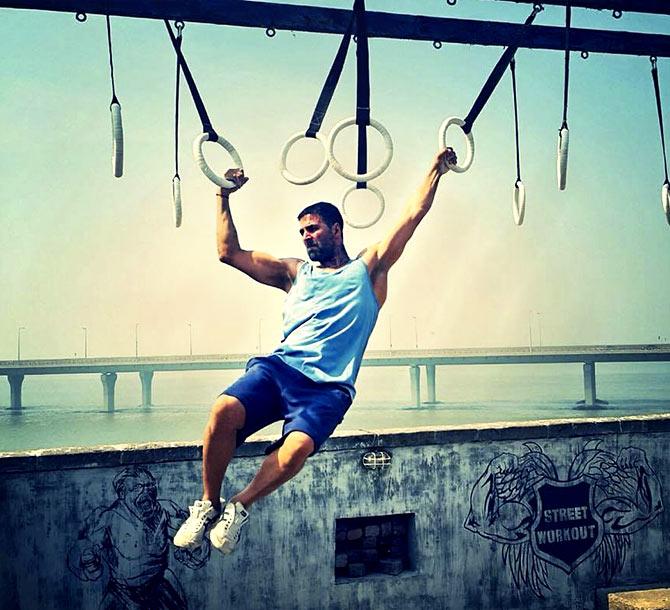 Akshay Kumar finds it unbelievable that people are unable to carve out just 1 hour to exercise each day and is often blunt in his response if people suggest that they cannot do it.
3. His regime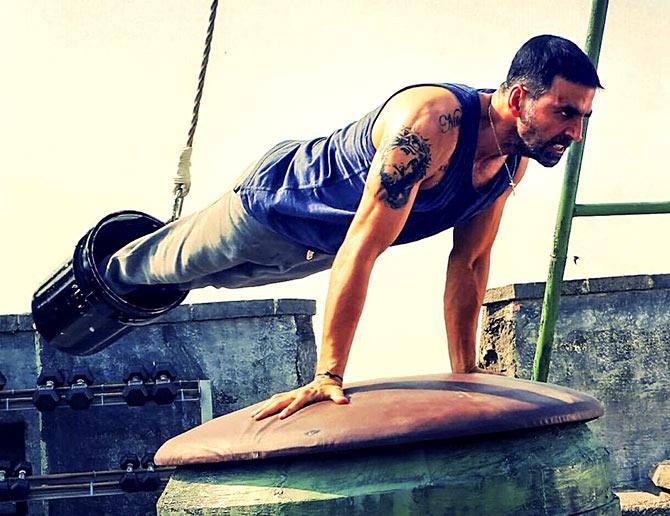 Akshay Kumar has often said that he has no set routine beyond making sure he gets a regular workout into his schedule.
As someone dedicated to fitness, he has experimented with multiple kinds of exercise routines, including parkour.
He also prefers exercises that require him to pick up his own body weight — like swinging and climbing trees as children do — than ones that require him to lift artificial weights.
Here are some of Akshay's go-to exercises for upper body training:
Roman Rings for shoulders
The Human Bucket or pommel training for the triceps (pictured above)
And handstands for ultimate shoulder strength.
4. It's not about six packs and eight packs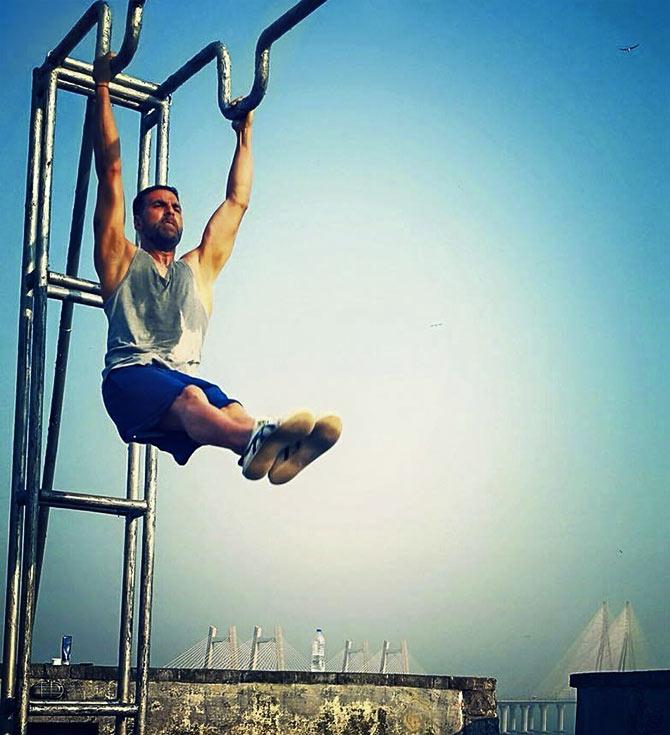 His recommendations for slowly and steadily building up those abs:
"Stomach Beats: 50×5 sit-ups with heavy pad beats between each rep."
"Leg raises to the bar: 20×5 reps; this is one of the few skills that actually targets lower abs."
5. Eat natural
He has said, "I don't follow any particular diet. I just eat my food on time. My dinner is at 6.30 pm. That's the most important thing."
Also, he recommends, "Trust more in the parathas made by your mother than in protein shakes, pills and supplements… Don't take steroids."
In fact, he not only cooks desserts — pictured here whipping up a souffle and layered white chocolate mousse — but also eats them, but in his own words, "control mein."
6. His no-nos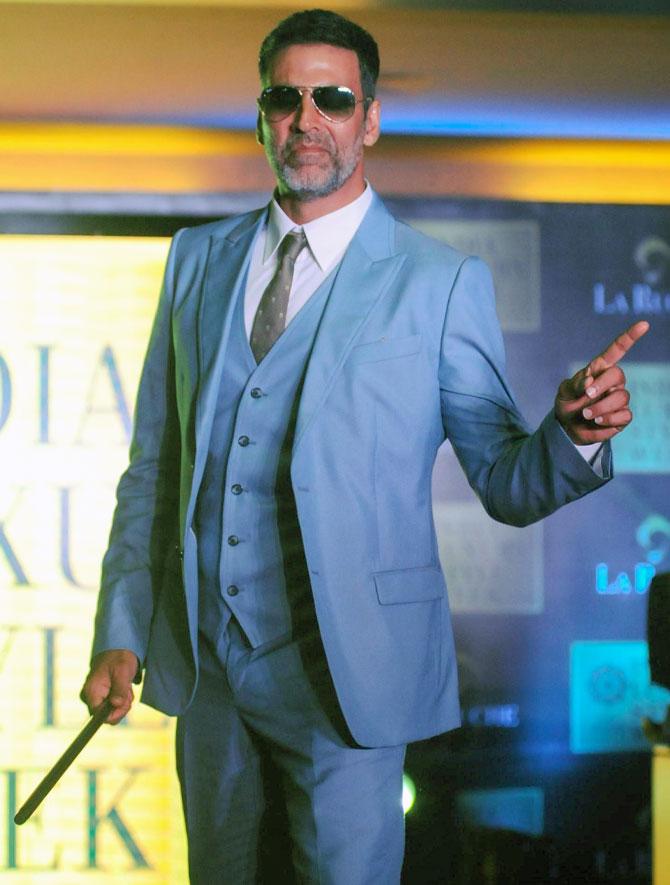 "I don't smoke. I don't drink.
"Actually, you will be surprised, I have never tasted tea or coffee also."