Keeping happy and active, both physically, mentally and emotionally, has never been more important than now, as the Coronavirus outbreak continues. The HIIT workout saved the most of an embarrassment of a dangling belly! Here's how…
After the government imposed its first set of confinement regulations in summer 2020, the bulk of us were confined to our houses to work (and play). According to the standards, people should stay at home as much as possible and only leave for grocery shopping for daily essentials, going to work if you can't do so from home, meeting a support or childcare bubble, and exercising once a day, as gyms and leisure centres closed their doors.
As a consequence, we turned our living rooms and bedrooms into mini-gyms equipped with skipping ropes, yoga mats, and dumbbells.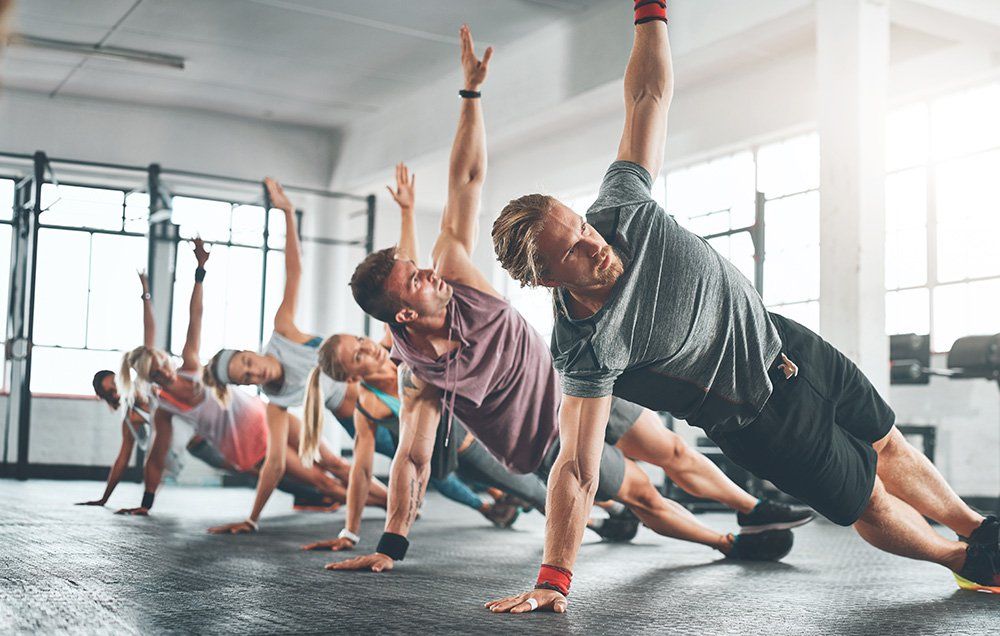 HIIT Workout
During the lockdown, interest in high-intensity interval training (HIIT) increased by 60 per cent. This is on top of its recent meteoric rise in popularity.
There's no denying it: HIIT workout high-intensity interval training) has rekindled our love for us during the lockdown. HIIT isn't a new craze, but it's proved to be the most convenient thing for most of us to do at home (albeit the amount of jumping around necessary definitely won't impress your downstairs neighbors).
HIIT workout is a fantastic method to work up a good sweat in a short amount of time. We should expect these programs to continue popular, especially since gyms are aiming to prevent the transmission of viruses when they reopen — and HIIT workout tends to have minimal or no gear.
What do you do in HIIT workout?
High-intensity interval training (HIIT) is difficult, as the name suggests. It takes your workout routine to the next level by pushing your pace beyond your personal bubble. HIIT can be used with any sort of aerobic training, such as jogging, stair climbing, rowing, or jumping rope.
You'll break a sweat quickly by working at a high-intensity level for a short length of time, followed by the next round of high intensity. That method might save you time since you don't have to work out as long as you would if you maintained a consistent pace.
You will lose weight, gain muscle, and increase your metabolism. There's also a post-workout benefit: your body will continue to burn calories for roughly 2 hours after you exercise.
Why HIIT?
Quick Weight Loss
If you want to lose a few pounds faster but don't have time to go for runs or spend hours on cross trainers, HIIT is the answer. This form of training has been shown to efficiently burn fat, including visceral fat, which covers organs and can have a major negative impact on your long-term health.
Metabolism Boost
A faster metabolism can aid you in a variety of ways. Not only is it less probable for you to put on weight if your metabolism is running properly, but a sound metabolic system may also remove toxins from your body more rapidly and, as previously noted, burn calories long after your HIIT workout is over.
Quick Efficient Workouts
HIIT exercises are short. Even the lengthier bouts are usually no more than half an hour-long, making HIIT an ideal workout.
Anytime, Anywhere
The greatest feature about HIIT workout is that it doesn't involve much – or any – apparatus. It may also be used in a variety of disciplines: if you already have a treadmill or an indoor exercise cycle, you can undertake an HIIT session in any of them.
Burpees, jumping jacks, and mountain climbers, on the other hand, do not necessitate any gear. You may do them whenever you want, in your living room, a hotel room, or on the street.
Excellent Oxygen Consumption and Good Heart Health
If the benefits listed above aren't enough to persuade you, consider this: In just a few weeks, HIIT workout may drastically increase the aerobic capacity of your muscles. Normally, extensive periods of moderate-intensity cycling or running would be required to enhance VO2 max levels over time, but with HIIT, you only need to undertake 20 sessions, four to five times per week, to dramatically build muscle mass.