It is critical that people are encouraged to incorporate at least 30-60 minutes of physical activity into their daily lives. It is time to make lifestyle patterns and transition to a more active way of life. Fitistan aims to make every Indian a physically fit and well-being asset to our country. They've highlighted the main human behaviors that contribute to these discrepancies and created tools to close them with simple, nuanced nudges that are relatable and easy to implement.
Major Surendra Poonia and former Mrs India World 2013 Shilpa Bhagat created Fitistan. Fitistan's mission is to strengthen each organization's capacity by establishing very straightforward implementable objectives and challenges which are backed by simple fitness tools.
This year's Fitistan Soldierathon will be a Vijay Run in honour of our soldiers. All you have to do is take part and commemorate the men who fight every day, putting their lives on the line for us, and only us.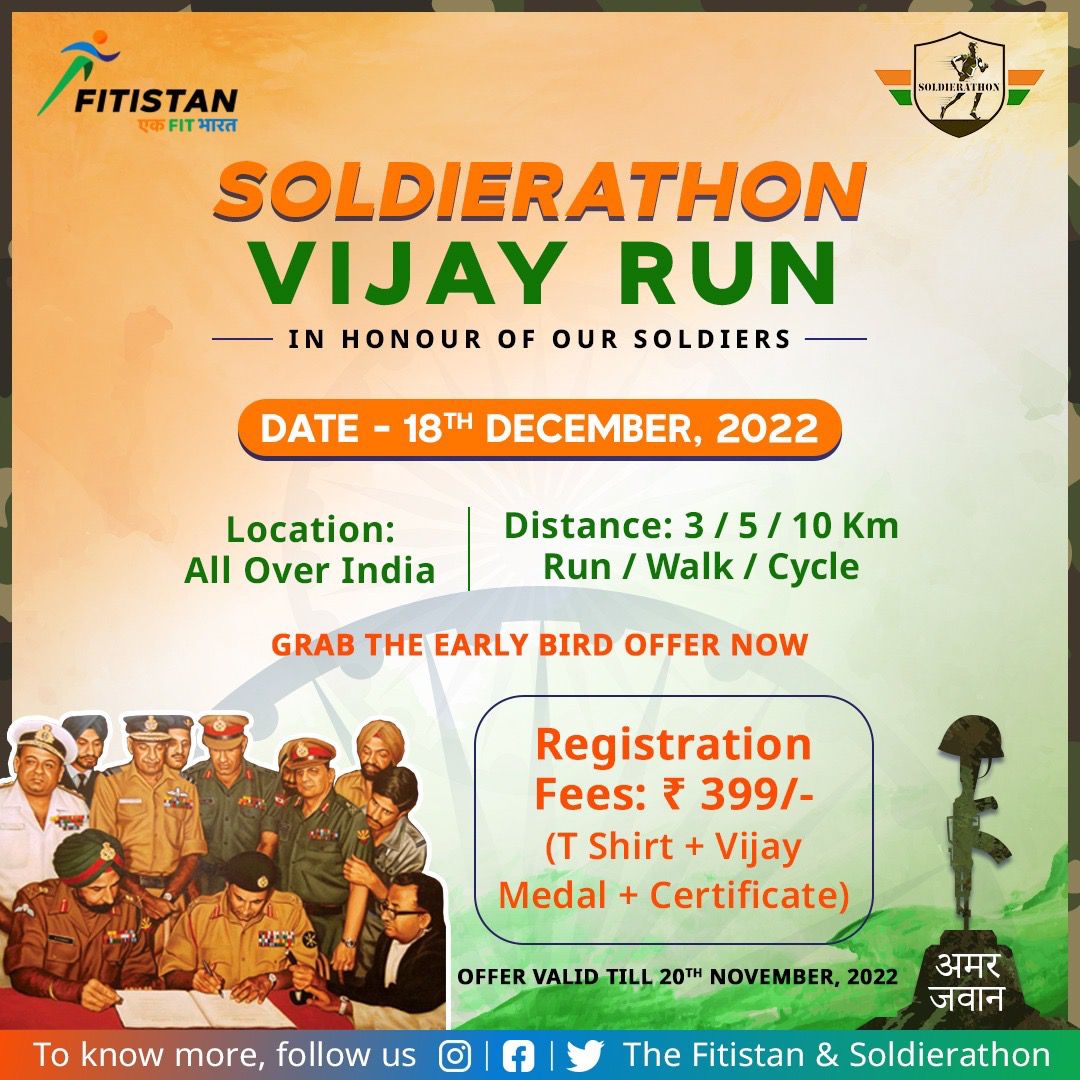 What should I do?
You can run, walk, or cycle the 3 or 5 or 10 kilometer distance.
This activity is available throughout India.
This Vijay run takes place on 18th December, 2022.
How do I get involved?
The registration fee is Rs. 399 for the early bird special. This offer is valid until November 20th, 2022.
A T-shirt, a Vijay medal, and a certificate are included in this Soldierathon.